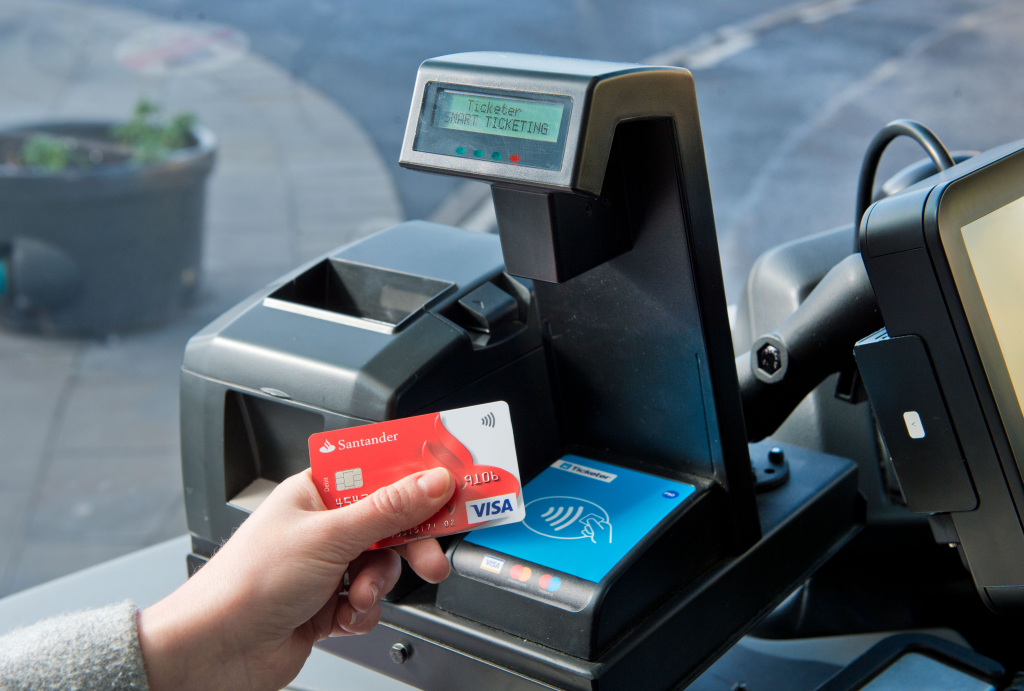 First Bus has issued two million contactless tickets just eight months after installing the first wave of new machines from contactless ticketing specialist Ticketer. The operator has seen more and more passengers make the switch to contactless and the trend is growing.
Since installing Ticketer ETMs, First Bus has been using the reporting facility to check contactless rates.  The operator reports that West Yorkshire has seen the biggest increase in contactless uptake among the large urban markets.  Aberdeen is now approaching 30% of on bus payments recorded as contactless, while Hampshire and Cornwall are also seeing large increases, with up to 25% just five months after going live with Ticketer.
First Bus made the switch to Ticketer contactless machines in order to make buying a bus ticket as easy as possible.  The Ticketer ETMs accept all forms of payment, including smart cards, m-tickets and contactless.
The Ticketer machines not only mean that customers do not need to worry about having the right change for their bus fare, but boarding times are also reduced, thereby speeding up bus journey times.
First Bus Managing Director Giles Fearnley commented:  "We are committed to investing in new technology and payment options. The introduction of contactless payments alongside our success with mobile ticketing is pivotal, as we continue to make bus travel a convenient, simple and attractive experience for our customers. The use of m-tickets is exceeding our expectations and continues to grow daily, and we are seeing a trend for customers adopting contactless payments across the UK with the same enthusiasm."
First Bus now has over 4,000 Ticketer machines in operation, so contactless payment options are available on 70% of the fleet.  Ticketer will complete the process of rolling out contactless across the remainder of the business within the next two months.
The new ticketing machines have gone down well with drivers, who have found them to be very easy to use, with one driver claiming that he had 'never come across such a fast and user friendly machine'.
Passengers have also been sharing their positive experiences with the new contactless Ticketer system on social media with comments such as 'it's the future'.
Photo credit: First York, Photograph by Richard Walker/www.imagenorth.net
For further information please contact: