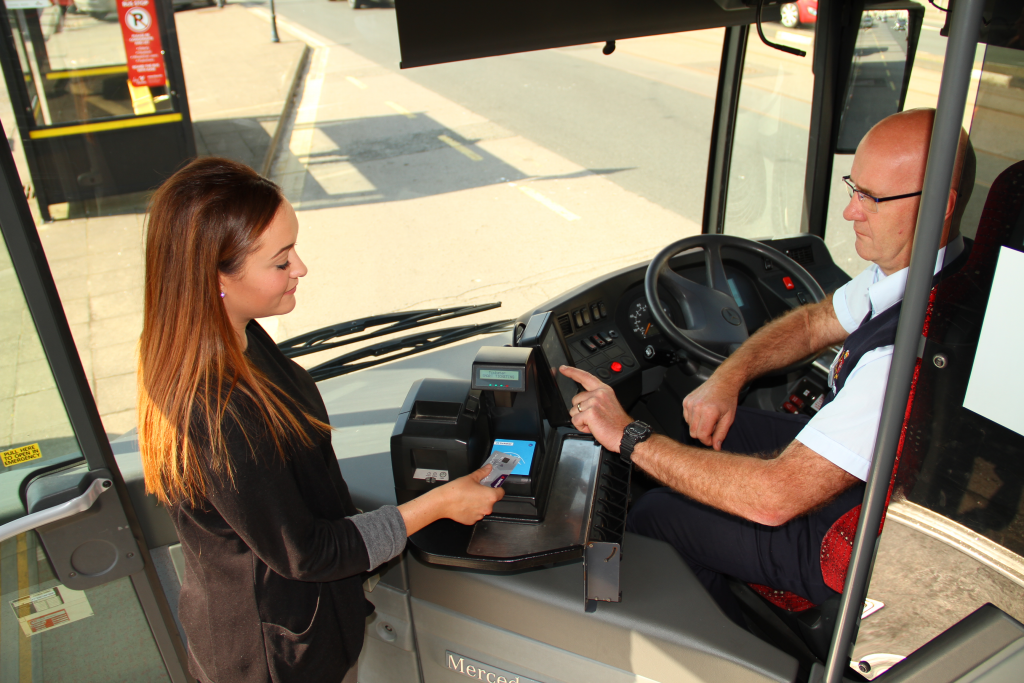 Ticketer has completed the installation of new contactless Electronic Ticket Machines (ETMs) for Isle of Man Transport in time for the island's famous TT Races this weekend.
The very latest Ticketer ETMs have been fitted to all buses operated by bus vannin, enabling passengers to pay for travel using their contactless-enabled credit or debit cards. The machines also accept the range of Go cards, and m-ticketing, Apple pay and Android pay will be introduced later in the year.
The contactless ETMs will significantly reduce queues at busy times because of the convenience and speed with which payment can now be made on board.
Jason Moorhouse, MHK responsible for the Transport Services Division of the Department of Infrastructure said "Simply a swipe of your card, wait for the green light, collect your ticket and hop on board, what could be easier? I am delighted bus vannin now offers such a simple method of payment. The introduction of contactless payments will improve public transport for both locals and visitors and means customers in the Isle of Man now have access to many of the same technology solutions as passengers in most major cities."
Ian Longworth, Director of Transport Services Division said: "With the introduction of Traveline earlier this year, and now contactless technology I hope we are able to prove our commitment to providing our customers with the most efficient and hassle free service possible."
John Clarfelt, Managing Director of Ticketer, comments: "Isle of Man Transport is a perfect example of an operator listening to customers and responding to feedback. Our aim is simply to make paying for bus travel as easy as possible for passengers, which is always good news for our operators."
For further information please contact: