McGill's, Scotland's largest independent bus operator, has confirmed a successful fleet-wide rollout of its new ticketing system
Ticketer machines are now operational across all five of McGill's sites and utilise the ITSO based backoffice smart ticketing HOPS software and ISAMs solution provided by Scottish-based Nevis Technologies.
The £1M investment by the company in its new ticket machines and backoffice systems puts McGill's on the front foot in Scotland, leading the way by providing a customer-centric offering for public transport users across its network.
Ralph Roberts, McGill's Managing Director said: "I am delighted with the results of this eight-week rollout programme where we have very successfully, and with no interruption to the business, future-proofed our ticketing platform for years to come,"
"Our commercial team has worked closely with the Nevis Technologies and Ticketer teams to deliver a nimble and adaptable platform that will allow us to focus our efforts on delivering a firstclass, customer-centric service across our network."
The next phase of this programme is to accelerate adoption of a retail model of speed and convenience across the McGill's network. McGill's customers can soon expect to be able to choose the most convenient way to select and pay for their tickets, using smartcards, barcoded mobile tickets, contactless payment, cash, or with an e-purse.
The real-time information and display features of the Ticketer system will also provide a level of visibility of vehicle movements across the company's network, giving its customer services team the ability to provide up-to-the-minute information to customers.
Route Managers across the network can also respond quickly to issues that have the potential to impact on service delivery too.
Source: ITSO News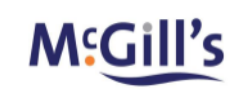 For further information please contact: