West Berkshire Council has taken the opportunity to introduce ITSOcompatible smart ticketing to service 47, linking Lambourn with Swindon, in parallel with the Council's Integrated Transport Unit commencing operation of this rural route from 25 July 2016.
The Council's intervention has enabled a service to be sustained for isolated villages not only in West Berkshire, but also in Oxfordshire and Swindon Borough. The Council drew upon its existing Framework Agreement to initially obtain two Hand Held units from Ticketer, for use on the new minibuses introduced to service 47.
Coupled with enhancement of West Berkshire's existing online portal to incorporate schedule adherence functionality, this has enabled vehicles to be tracked, accurate logging of concessionary travel as well as easy issue of multi-journey tickets, which the Council aspires to convert to smart format going forwards.
September 2016 will see the Council introduce three modular, ITSO-compliant ETM-S units, also supplied by Ticketer, to allow for transition of additional services east of Thatcham to in-house operation.
Source: ITSO News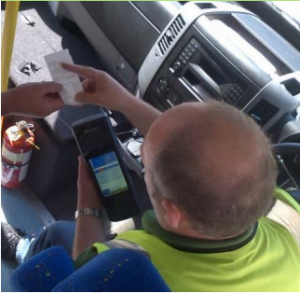 For further information please contact: